Nail Stakes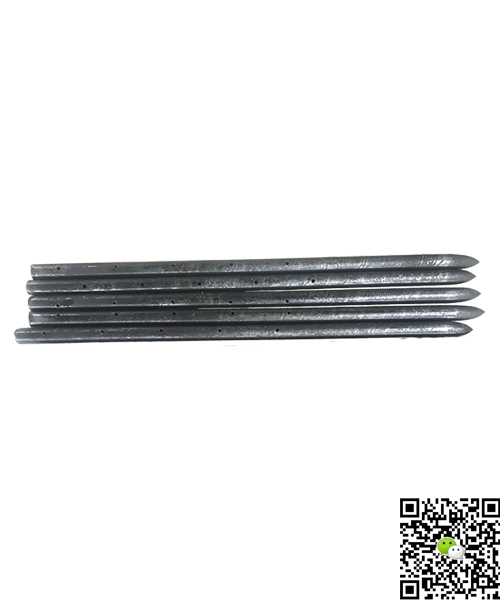 Nail Stakes are also named steel stakes, froming stakes, steel form stakes. They are made from high quality steel with a sharp point to minimize rock deflection, used to secure wood or metal forms to the ground in all flatwork applications.
Diameter: 3/4", 7/8"
Length: 12", 18", 24" 30", 36" 48"
Hole: with holes or without hole
Finished: oiled or black painted
Quantity: 10pc/Box
Other size are available on special order.